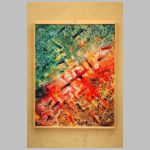 Profile


Bonifacio Castello, born in Matera in 1973. He got the artistic diploma in Matera in 1992, then he got the degree certificate at Accademia di Belle Arti of Florence, painting department, in 1996.
Experimental years began, with a special attencion to oil painting on differents surfaces. His research

....Read more...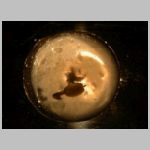 Profile


Simoncini.Tangi uniscono l'arte e la tecnologia creando video, immagini ed installazioni.
Daniela Simoncini insegna discipline pittoriche presso il Liceo artistico? l.B.Alberti? di Firenze, P.Tangi ? laureando in Ingegneria Industriale presso l?Universit? degli studi di Firenze.
Vivono e lavorano

....Read more...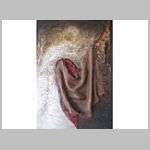 Profile


Elisabetta Fontana was born in Parma in 1965, where she still lives and works.
She has known how to use her artistic sense also in the profession as imagine consulent and nail artist.
since she was young she discovered her art and painting passion.

In 2008 she becomes a member of Belle Arti Lab

....Read more...