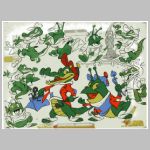 Profile


Arlando Orazi è un artista estremamete complesso, perchè le sue capacità creative espresse nelle sue opere vanno dal cartooning,
alla realizazzione realistica della vita reale.
La prima e pi? importante capacità espressiva è stata da lui rivelata nel 1968 allorchè l'EDITORIALE NO

....Read more...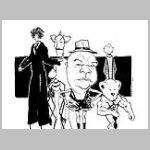 Profile


Born in 1979 in the Ancona district. Got his high school diploma as "Maestro" at the Istituto d'Arte of Macerata. Got a degree at the Scuola Internazionale di Comics in 2003. His first assignment as an illustrator and cover designer is for the book Il Pane Altrui edited by Nuggets Island: by the sam

....Read more...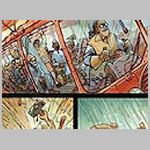 Profile


PIERO RUGGERI
Nato a Bologna nel 1962, si laurea in Architettura a Firenze per poi occuparsi di progettazione, design e architettura virtuale. Insegna sino al 2000 all'Università del Politecnico di Milano, ove partecipa all'organizzazione di mostre a Milano, Bologna, Firenze e Parigi.
Freque

....Read more...