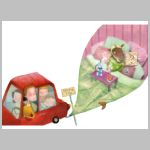 Profile


She was born in Jesi (Ancona) in 1975. After obtaining a degree in Art, she got a degree in painting at the Academy of Fine Arts in Bologna. She attended a cours of illustration whti S.Zavrel and training courseas web-designer in Bologna. She has selected at many competition of illustration, photogr

....Read more...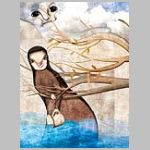 Profile


In 1999 it exposes edition of the collective one to the V "Art at the same time" organized by the Cultural shop ATTIVARIA of Latisana. From 2000 it participates in the initiatives annually organized by the agency Young people of the Commune of Udine exposing and publishing the proper elaborate graph

....Read more...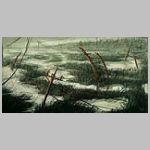 Profile


Alessandra Vettori was born in 1992 and grew up in Bassano del Grappa (VI). In 2015 she graduated in Illustration at Scuola Internazionale di Comics (Padua). Her illustrations are characterized by horror and post-apocalyptic atmospheres, that manifest themselves in vivid and hallucinatory way throug

....Read more...