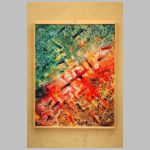 Profile


Bonifacio Castello, born in Matera in 1973. He got the artistic diploma in Matera in 1992, then he got the degree certificate at Accademia di Belle Arti of Florence, painting department, in 1996.
Experimental years began, with a special attencion to oil painting on differents surfaces. His research

....Read more...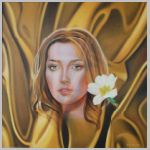 Profile


Marcello La Neve, figurative painter, was born in Windlesham (GB) on 31/08/1966. Lives and works in Cerisano (CS). He graduated from the Art School "Umberto Boccioni" of Cosenza. He has received acclaim from audiences and critics. He has participated, in over the years, in various collective, person

....Read more...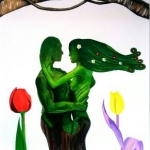 Profile


I draw and paint emotions and stories with a happy ending. But i would also like to work as a fairy tale illustrator.My working tools at the moment are:colored pencils,brushes,acrilyc colors,canvas and cardboard and of course my fantasy.

....Read more...