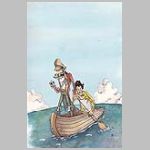 Profile


Bargagna Marco, aka Mr. Bad, born in France begins from an early age to make comics, self-taught graphic sign publishes various newspapers and magazines: Cuore, Linus, Manifesto etc ...
Awarded in several national competitions and in 2010 received the 4th prize at the international competition org

....Read more...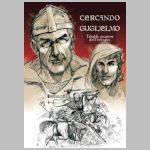 Profile


Carlo Rispoli was born in 1961 in Grosseto where still lives and works, is married and has two children and in 1987 he obtained a degree in Veterinary Medicine. In 2000 he attended some courses to ?Joe Kubert School of Cartoon and Graphic Art?, the prestigious forge cartoonist talent. In March 2002,

....Read more...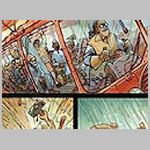 Profile


PIERO RUGGERI
Nato a Bologna nel 1962, si laurea in Architettura a Firenze per poi occuparsi di progettazione, design e architettura virtuale. Insegna sino al 2000 all'Università del Politecnico di Milano, ove partecipa all'organizzazione di mostre a Milano, Bologna, Firenze e Parigi.
Freque

....Read more...