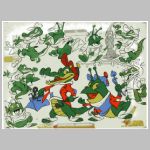 Profile


Arlando Orazi è un artista estremamete complesso, perchè le sue capacità creative espresse nelle sue opere vanno dal cartooning,
alla realizazzione realistica della vita reale.
La prima e pi? importante capacità espressiva è stata da lui rivelata nel 1968 allorchè l'EDITORIALE NO

....Read more...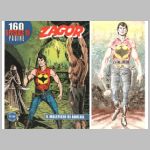 Profile


As a young boy, Fabio Bianchini started working as an illustrator and designer for Piccoli Publishing House, Emme Editions and Mondadori.
Since 1980 he has been publishing continually his strips in ?Il mago? magazine for Mondaori Editions.
In 1984 he started creating musical viodeoclips with the I

....Read more...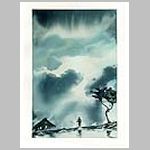 Profile


Simone Mostacci, graduated from the International School of Comics in Turin.
Born in Turin on 22 09 1995.
Specialized in comics, illustration and graphics.

....Read more...